About Us
Meet the Team
At PMI South Tampa, we are a veteran-owned business that knows the community, understands the Tampa Bay market, and specializes in residential property management services. With our full-service property management, you get a full team of skilled professionals with the expertise to provide you with the highest level of service and the maximum return on your investment. Let us be your eyes, ears, and boots on the ground!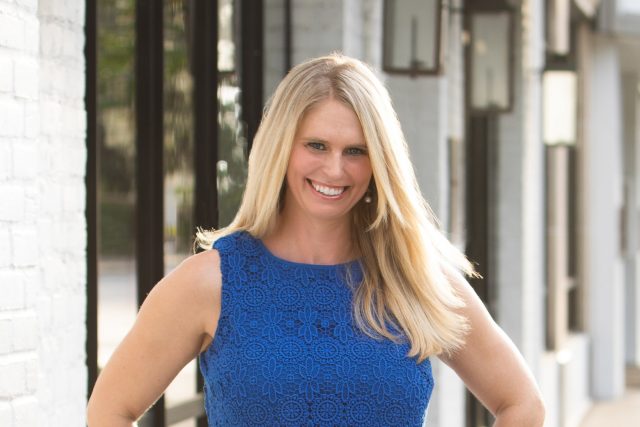 Sunny Alexander Owner
Even though real estate is a business, Sunny knows every real estate investment is very personal and emotional for the homeowner. That is what drew her to the industry thirteen years ago. As both a veteran and military spouse, she moved her family all over the country. Every move meant the daunting task of buying a new home and selling an old home while getting her family settled in a new community. But practice makes perfect. Her first-hand experience making sense of new markets, getting the best deals at the worst times, and transient homeownership made residential real estate and property management the perfect fit.
After graduating from the United States Military Academy at West Point, she earned a commission in the US Army, where she served with distinction for six years. Her first assignment was Fort Bragg, NC, where she met her husband while jumping out of perfectly good airplanes. Her last assignment was Fort Belvoir, VA, where she had the distinct honor of serving Gold Star Families and military families with Wounded Warriors.
After transitioning from the military, she earned her Master's in Corporate Communications to take her residential marketing skills to the next level. Her husband's final assignment was with USSOCOM on MacDill Airforce Base. They made some fantastic family memories and fell in love with Tampa. It was an easy choice to make Tampa their family's forever home after he retired from Active Duty.
Sunny's core belief is faithful service to family, friends, and community. She is active in her church and enjoys supporting and leading philanthropic events in the Tampa bay community. She enjoys an active membership in the Tampa Downtown Rotary Club, Board of Directors for West Point Society Florida, Board of Directors for 21&Change (Nonprofit serving special needs children), and Amazing Love Ministries (serving the homeless and less fortunate). She is the recipient of the 2019 Ambassador for Change Award presented by 21&Change.
She proudly serves as a real estate Broker in the Tampa Bay area to include St. Petersburg, Clearwater, and Sarasota, FL. She is also a member of the Vacation Rental Management Association (VRMA) and certified Vacation Rental Management Professional.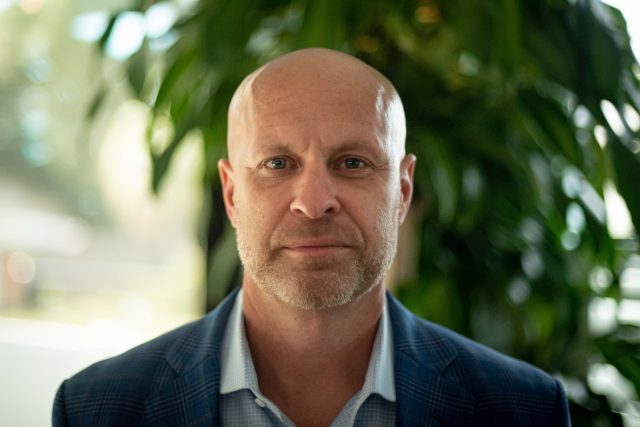 Jordan Alexander Manager/Owner
Jordan is a husband, father, and disabled veteran who recently transitioned from the US Military. Finding the perfect career track to build on a wealth of experience gained during military service is the greatest challenge every service member faces. As a Special Forces Green Beret, he developed a passion for building and leading small teams of specially selected and highly trained professional problem solvers. The Special Force's mission is to provide commanders with eyes, ears, and boots on the ground they can trust to handle the toughest problems. For Jordan, the transition from managing missions for commanders to managing properties for investors was a natural fit.
After graduating from the University of Georgia, Jordan earned his commission in the US Army. His first assignment was at Fort Bragg, NC, where his greatest accomplishment was convincing the most beautiful 2nd Lieutenant and fellow paratrooper to marry him. He served in a Special Operations community and culture that values professionalism, integrity, family, and mission accomplishment. Iron sharpens iron, and he was fortunate to be surrounded by some of America's very best.
His final assignment in the military was MacDill Airforce Base in the Tampa Bay community. His family fell in love with Tampa. After the military, the decision to settle his family in a year-round vacation destination to begin his post-military career was the winning choice. After transitioning from the military, he became a certified Project Management Professional (PMP). He also earned his Master's in Business Administration to adapt the skills and experience to the civilian sector.
Following 22 years of military service, he learned three critical life lessons: believe in your mission, surround yourself with talent, and put your faith and family first. For those reasons, he was extremely excited to partner with his wife, a very successful, talented, and driven Realtor©. Together, they are invested in the community and driven to be the team you trust to protect your assets, maximize your investment, and provide unmatched service to tenants.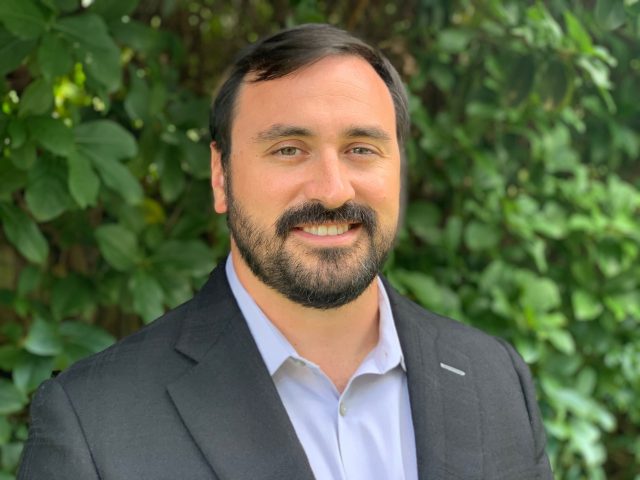 Mike Beum Chief Operating Officer
After serving nearly 12 years on active duty, Michael understands the hassle and stress of buying, selling, and managing properties and has made it his mission to help others through this process. Having moved almost 10 times in 10 years in the Army, Michael has learned to navigate these challenges and is eager to make this his full-time job as he fully transitions out of the military. He is a team builder, leader developer, and problem solver. Recently, Michael and his veteran wife, Lisa, purchased their forever home after falling in love with the Tampa area and are seeking opportunities to be active in their local community.
Upon graduating from the United States Military Academy at West Point, Michael earned a commission as an Infantry Officer and served multiple assignments along the east coast as well as deploying to both Afghanistan and Iraq. His most recent assignment was at his Alma Mater where he trained, advised, and coached cadets in their journey to become commissioned Officers in the US Army. He understands the value of putting time and effort into developing his community and the future of our country.
Michael and Lisa have been managing short term rentals in Tampa for two years and have three of their own. He enjoys giving others a chance to experience all that Tampa has to offer. This amazing city is full of potential, and Michael jumped on the opportunity to partner with Sunny and Jordan, knowing that with their common military background and commitment to excellence, this phenomenal team would do their upmost to deliver nothing less than superior service to others.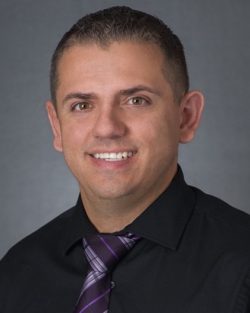 Israel Gross Saraiva Property Site Manager
Israel is a licensed Real Estate agent with a passion for service, he is eager to provide expert advice and outstanding solutions for your investments.
Born and raised in South Brazil, Israel brings vast cultural knowledge to the Tampa Bay area. Israel is a proud father of Nicholas (5) and Brayden (3). Since he and his wife Bruna set foot in Tampa, they knew it would be the place they would call home. As a member of the PMI South Tampa family and Red Sash Group, Israel carries the values of hard work, integrity, and unmatched client care into everything he does.
Israel is a lifelong learner. He graduated with honors from the American Military University and earned his undergraduate degree in International Relations. Israel is now pursuing his MBA at the University of South Florida. He truly believes that education is key to a better future.
Discipline, resilience, and an unwavering work ethic are some of the characteristics he enhanced while serving in the U.S. Army. His mindset was recognized when he was selected for promotion to a management position within 18 months of his Army service. Israel was responsible for the global supply chain needs of his unit, where he drastically improved supply accuracy as well as his unit's readiness. He is still serving the country and his community in the Army Reserves.
When Israel isn't proficiently managing properties for his clients, he enjoys spending time with his family, playing soccer, and traveling.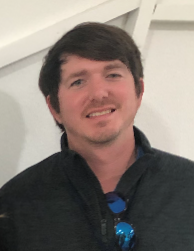 Daniel Murphree Residential Market Analyst
Israel is a licensed Real Estate agent with a passion for service, he is eager to provide expert advice and outstanding solutions for your investments.
Daniel graduated from the University of Mississippi in 2012 with a bachelor's degree in Business Administration with an emphasis in insurance. He has worked as a residential insurance underwriter for the past ten years but has always had a passion for real estate investing and financial independence. His analytical skills and knowledge gained in the insurance industry translated seamlessly into real estate market analysis for his personal investments. Daniel first caught the real estate bug after reading Rich Dad Poor Dad at 13 and has been a long-time Bigger Pockets follower. After years of exposure and experience in real estate investing, he is driven to become financially free and passionate about helping others do the same.
Daniel lived in Mississippi for over 30 years before moving to Orlando to pursue a management role in the insurance industry. At that time, he met his now wife, Evan Murphree, who works as a surgical technician in the operating room. Evan began doing travel assignments leading them to Tampa. They loved Tampa so much that they decided to purchase a new primary home in South Tampa and recently bought another short-term rental property in Seminole. In addition, they rent their property in Kissimmee on Airbnb, along with a long-term rental in Mississippi.
Daniel and Evan have extensive experience with short-term rentals. When they first married, they lived in a four-bedroom townhouse in Kissimmee (near Disney World) and rented 2 of the rooms out on Airbnb. Daniel also worked with his mother-in-law helping manage over 40 short-term rentals in Kissimmee for over one year. They now own a total of 4 properties and plan to keep growing their portfolio to reach financial independence and help teach others how to achieve the same goal.
813.295.8272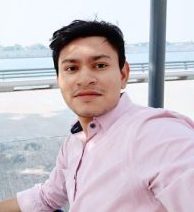 Utkarsh Harshadkumar KaPatel Operations Support Coordinator
Patel serves as the office manager for PMI South Tampa. He is a specialist in onboarding properties, managing listings, supervising site operations, coordinating closings, coordinating marketing efforts, and managing cleaning staff and vendors. He oversees maintenance, manages relationships with tenants and guests, and ensures smooth guest registration to facilitate arrivals on a regular basis.
He makes sure to fully comprehend the process before taking any action. He is passionate about working relentlessly and with great diligence. He obtained his degree in Applied Business Management from Brigham Young University – Idaho. He studied Mechanical Engineering as well. He initiated his professional journey by vending capital goods of Snap-On, FS Curtis, and Eicher TMTL to the industrial sector. He provided remote assistance to immigration lawyers in Australia. In addition, he served as a recruiter, social media marketing specialist, and market research surveyor, conducting interviews with thousands of individuals from every state in the United States. In addition, he worked as an academic student coach at his university, where he helped students attain their educational aspirations.
Patel is married, and he claims that his successful marriage proposal to his wife was the most successful sales pitch he has ever made for himself. Because He is from India and his wife is from Pakistan, they are helping to reunite the peace in their respective nations by providing an example of a successful union.
When it comes to handling business affairs, Patel has all the tools necessary to do it successfully: intelligence, experience, maturity, and a cool head. The PMI South Tampa Team, our guests, and our investors all benefit from his participation daily, making him an indispensable team component.